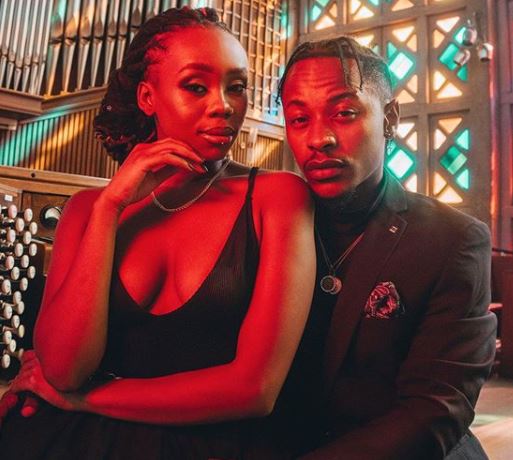 Happy Birthday to the Hip Hop star, Priddy Ugly, but his bae, Bontle Modiselle has blown his mind with an artwork she did herself.
According to Priddy, he said, it took Bontle 2 hours to draw him but what surprised him the most was that he never knew his girlfriend was such a great artist.
"I've been with my best friend for 10 years & known her for 12. At Midnight as soon as my birthday started she asked if we had paper, & told me she wanted to make notes for a script she was learning. 2 hours later, she gave me this paper. I didn't even know that she could draw, I'm still shook. Thank you @bontle.modiselle you're everything." Priddy shared.
Bontle still wished him a happy birthday on social media saying: "If you could see you through my eyes…if I could put pen to paper on who you are to me….. I LOVE YOU my Birthday-Baby-Boy!!!"