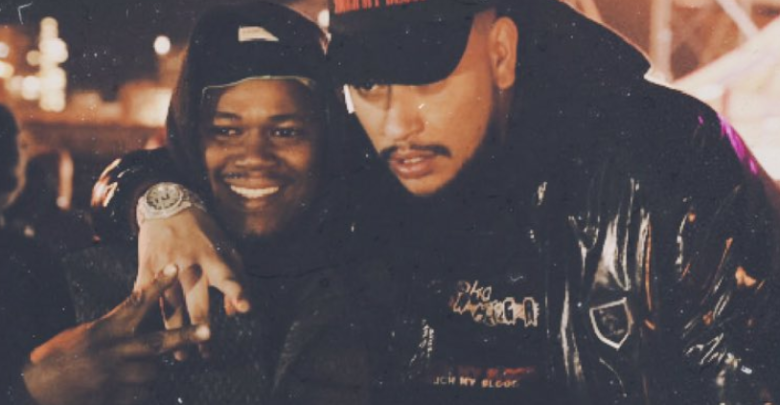 Sjava, AKA & More Commemorate ProKid At DankieSan Concert! The passing of SA Hip Hop veteran earlier this month on the 8th of August left the entire Hip Hop community shaken.
The rapper was a rather big influence in the industry paving a way for the artists who are in the game today. When the rapper passed, the local Hip Hop fraternity got together to pay tribute to the late rapper by way of throwing a concert in his hometown at Zone 6 which sold out in 6 days.
The proceeds from the concert were said to be given to the late rapper's family. AKA, Sjava, Emtee, Kid Tini, Ma-E, K.O, Riky Rick and Big Star Johnson are just but a few Hip Hop artists who performed at the concert paying tribute to the late rapper.
.@2freshLES ⚡️?? #DankieSanConcert #ChannelO pic.twitter.com/qhcBB7vdmH

— Channel O (@ChannelOTV) August 26, 2018
This bop will never not be hot! @Sjava_ATM and @CitiLyts_DJ , what a performance ‼️ #DankieSanConcert #ChannelO pic.twitter.com/zhd10H5XGo

— Channel O (@ChannelOTV) August 26, 2018
They snapped ‼️? @rikyrickworld x @GeminiMajor #DankieSanConcert with #ChannelO pic.twitter.com/ngKNzFdYG5

— Channel O (@ChannelOTV) August 26, 2018
A MOMENT IN SA HIP HOP WOW! @Amunishn x @TumiMolekane x @nothende #dankiesanconcert #ChannelO pic.twitter.com/GW8Jjgodep

— Channel O (@ChannelOTV) August 26, 2018
FELA IN VERSACE ‼️ @akaworldwide #DankieSanConcert #ChannelO pic.twitter.com/JCHK28ZUnX

— Channel O (@ChannelOTV) August 26, 2018