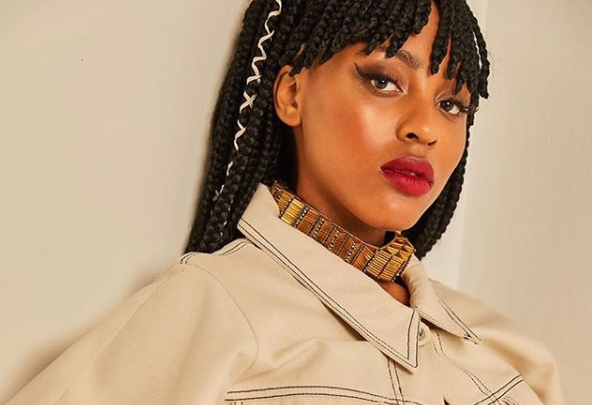 Nadia Nakai Reacts To Making The Glamour Magazine Cover! Nadia Nakai's impact in the game is undeniable as she continues to break boundaries in the Music industry.
The rapper has been commended for being one of the first female rappers to actually make a large impact in the SA Hip Hop industry and paving a way for female artists. Nadia was able to make the Naa Mean chorus lyrics come to life by bagging the cover of this months issue of the Glamour Magazine which she is proud of.
"And I never will!!!! You don't know what this cover means to me! I've been working! And this is just the beginning!," tweeted Nadia Nakai responding to one of her fans praising her for her cover.
And I never will!!!! You don't know what this cover means to me! I've beeeeen working! And this is just the beginning! ??? https://t.co/6e8JaYquGR

— BRAGGA (@Nadia_nakai) August 19, 2018