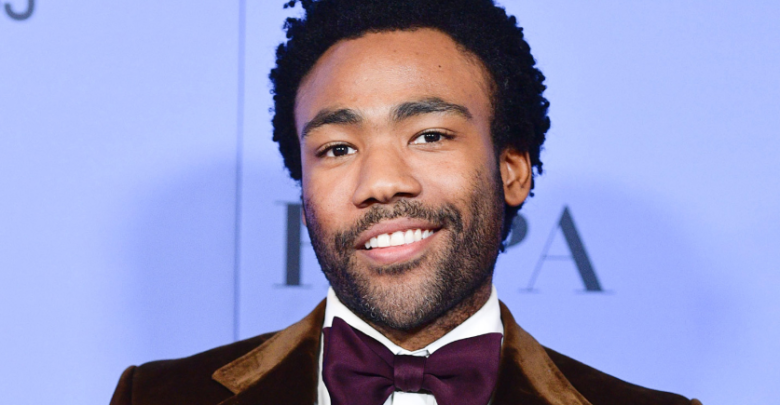 Hip Hop Dominates The 2018 MTV Video Music Awards! Hip Hop has become the biggest genre on the planet dominating the music scenes internationally and dominating at a number of award ceremonies.
The MTV Video Music Awards took place on Monday (20 August) where the Hip Hop genre dominated with a number of rappers walking away with awards on the night. The Cartes, Cardi B and Childish Gambino walked away with the most wins at the award ceremony with two each.
Check out the Hip Hop artists who won at the 2018 MTV Video Music Awards below.
Video of the Year:
Ariana Grande – "No Tears Left to Cry"
Bruno Mars – "Finesse (Remix)" [ft. Cardi B]
WINNER: Camila Cabello – "Havana" [ft. Young Thug]
The Carters – "APES**T"
Childish Gambino – "This Is America"
Drake – "God's Plan"
Song of the Year:
Bruno Mars – "Finesse (Remix)" [ft. Cardi B]
Camila Cabello – "Havana" [ft. Young Thug]
Drake – "God's Plan"
Dua Lipa – "New Rules"
Ed Sheeran – "Perfect"
WINNER: Post Malone – "rockstar" [ft. 21 Savage]
Best New Artist:
Bazzi
WINNER: Cardi B
Chloe x Halle
Hayley Kiyoko
Lil Pump
Lil Uzi Vert
Best Collaboration:
Bebe Rexha ft. Florida Georgia Line – "Meant to Be"
Bruno Mars – "Finesse (Remix)" [ft. Cardi B]
The Carters – "APES**T"
WINNER: Jennifer Lopez – "Dinero" [ft. DJ Khaled & Cardi B]
Logic – "1-800-273-8255" [ft. Alessia Cara & Khalid]
N.E.R.D – "Lemon" [ft. Rihanna]
Best Hip Hop Video:
Cardi B – "Bartier Cardi" [ft. 21 Savage]
The Carters – "APES**T"
Drake – "God's Plan"
J. Cole – "ATM"
Migos – "Walk It Talk It" [ft. Drake]
WINNER: Nicki Minaj – "Chun-Li"
Video With a Message:
WINNER: Childish Gambino – "This Is America"
Dej Loaf and Leon Bridges – "Liberated"
Drake – "God's Plan"
Janelle Monáe – "PYNK"
Jessie Reyez – "Gatekeeper"
Logic – "1-800-273-8255" [ft. Alessia Cara & Khalid]
Best Cinematography:
Alessia Cara – "Growing Pains"
Ariana Grande – "No Tears Left to Cry"
WINNER: The Carters – "APES**T"
Childish Gambino – "This Is America"
Eminem – "River" [ft. Ed Sheeran]
Shawn Mendes – "In My Blood"
Best Direction:
The Carters – "APES**T"
WINNER: Childish Gambino – "This Is America"
Drake – "God's Plan"
Ed Sheeran – "Perfect"
Justin Timberlake – "Say Something" [ft. Chris Stapleton]
Shawn Mendes – "In My Blood"
Best Art Direction:
WINNER: The Carters – "APES**T"
Childish Gambino – "This Is America"
J. Cole – "ATM"
Janelle Monáe – "Make Me Feel"
SZA – "The Weekend"
Taylor Swift – "Look What You Made Me Do"
Best Visual Effects:
Ariana Grande – "No Tears Left to Cry"
Avicii ft. Rita Ora – "Lonely Together"
Eminem – "Walk On Water" [ft. Beyoncé]
WINNER: Kendrick Lamar & SZA – "All The Stars"
Maroon 5 – "Wait"
Taylor Swift – "Look What You Made Me Do"
Best Choreography:
Bruno Mars – "Finesse (Remix)" [ft. Cardi B]
Camila Cabello – "Havana" [ft. Young Thug]
The Carters – "APES**T"
WINNER: Childish Gambino – "This Is America"
Dua Lipa – "IDGAF"
Justin Timberlake – "Filthy"
Best Editing:
Bruno Mars – "Finesse (Remix)" [ft. Cardi B]
The Carters – "APES**T"
Childish Gambino – "This Is America"
Janelle Monáe – "Make Me Feel"
WINNER: N.E.R.D – "Lemon" [ft. Rihanna]
Taylor Swift – "Look What You Made Me Do"
Song of Summer:
Calvin Harris & Dua Lipa – "One Kiss"
WINNER: Cardi B, Bad Bunny & J Balvin – "I Like It"
DJ Khaled ft. Justin Bieber, Chance the Rapper & Quavo – "No Brainer"
Drake – "In My Feelings"
Ella Mai – "Boo'd Up"
Juice WRLD – "Lucid Dreams"
Maroon 5 ft. Cardi B – "Girls Like You"
Post Malone – "Better Now"