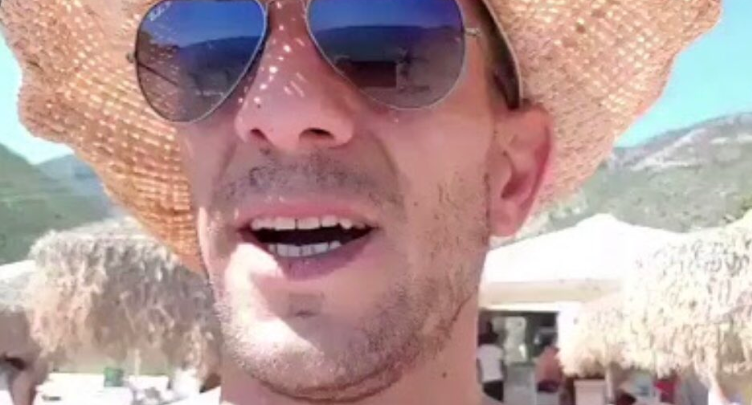 Fans React To K-Word Using Racists Video! Racism in South Africa has always been a grey area after the apartheid era which left South Africans with a system viewed as unfair by some.
A white South African man recently played himself when he posted a video of himself using the K word on a beach. The video instantly went viral after it surfaced catching the entire nation's attention with calls from citizens to expose the racists acts. A number of rappers shared their two cents on the matter.
"A dumb mother fucker!!! His name is #AdamCatzavelos & He's sooo comfortable saying all this shit that I can't help but think about the kind of conversations he is having with his wife and friends. Racism is sooo alive and We need to deal with him and the rest of them!!!," tweeted Cassper with the video of Adam Catzavelos which went viral.
A dumb mother fucker!!! His name is #AdamCatzavelos & He's sooo comfortable saying all this shit that I can't help but think about the kind of conversations he is having with his wife and friends. Racism is sooo alive and We need to deal with him and the rest of them!!! pic.twitter.com/LwVR7vpipg

— R.M Phoolo (@CassperNyovest) August 22, 2018
Congratulations #AdamCatsavelos YOU PLAYED YOUR SELF ‼️‼️ DONKEY OF YHE DAY ‼️‼️‼️ OF THE YEAR‼️‼️ Disgusting ?CATSAVELOS MUST GOOOOOOOOOOOOOO ??

— Da L.E.S (@2freshLES) August 22, 2018
As an Old Boy I take my hat off to this … Well done College! ?? It couldn't have gone down as a popular or easy decision. I say this as someone who grew up there amongst some strong attitudes of white privilege and entitlement. @stjohns_college This is a powerful move. Proud. pic.twitter.com/bkWFO8MPkg

— AKA (@akaworldwide) August 22, 2018
WHAT IS THE ANC DOING. REALLY JUST ASKING BECAUSE THEY ARE THE RULING PARTY… HAVE NOT SEEN OR HEARD A WORD FROM THEM. https://t.co/NvDCbhDVgD

— siyabonga ngwekazi (@scoopmakhathini) August 23, 2018