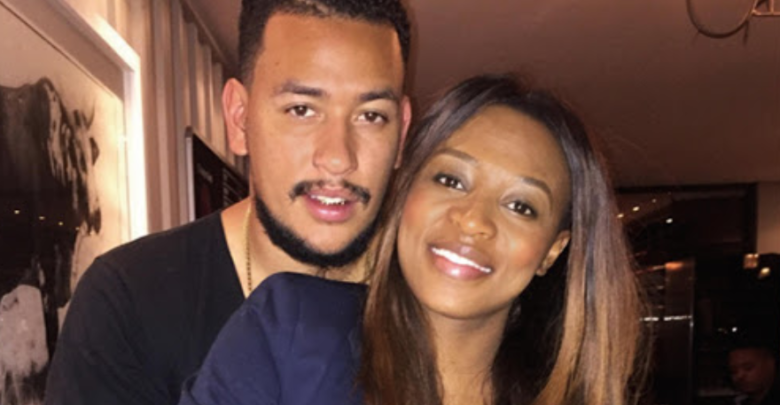 DJ Zinhle Reacts To Interpretations Of Her Picture Hugging AKA! A picture of DJ Zinhle and AKA intimately hugging during AKA's Touch My Blood tour recently surfaced leaving fans under the assumption that the two are getting back together.
DJ Zinhle addressed the rumors that were going around after seeing the rumors circulating on social media. The DJ joked about how people just needed to hug near cameras for people to assume that they were dating posting random pictures of people hugging.
"Just checked my phone after a meeting and I now see that you guys have decided that I have a boyfriend again… Because hugging someone means y'all are dating. Ay Animeni bo-babes," tweeted DJ Zinhle.
Just checked my phone after a meeting and I now see that you guys have decided that I have a boyfriend again… 😂😂😂😂😂😂😂😂

Because hugging someone means y'all are dating.

Ay Animeni bo-babes..
😂😂😂😂😂😂😂😂😂😂😂😂😂😂😂#HugAndHeIsYours pic.twitter.com/aao8jVMBHE

— #MeetingYourPower #ERAbyDJZinhle #RockaXDJZinhle (@DJZinhle) August 13, 2018
ARE YOU SINGLE?

HAVE YOU BEEN UNLUCKY IN LOVE?

THERE IS FINALLY A WAY TO GET A MAN!!!

Just 1 hug and he is all yours. Yes ladies it's that simple JUST 1 HUG.

Just make sure there are cameras to seal the deal😂😂😂.

— #MeetingYourPower #ERAbyDJZinhle #RockaXDJZinhle (@DJZinhle) August 13, 2018
Next time I see AKA…. 😂😂😂 pic.twitter.com/AXXlydHTNm

— #MeetingYourPower #ERAbyDJZinhle #RockaXDJZinhle (@DJZinhle) August 13, 2018