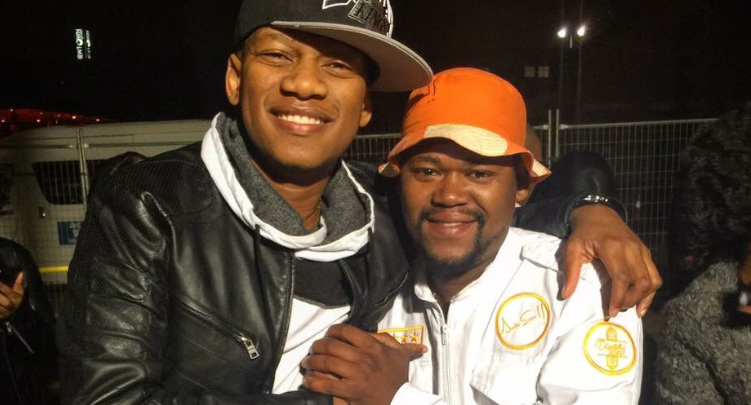 AKA, Proverb & More React To The Passing Of Prokid! Prokid is one of the few people who played an important role in a number of rappers careers today.
A lot of the South African rappers had a personal bond with Prokid especially those in his generation whilst some were rappers he helped in their come up like AKA and Gigi Lamayne. Although a lot of rappers knew Pro on a personal level, there were some who only knew him as fans of his music since he was a pioneer of the genre.
"From Le Club to Slaghuis to YFM to Soweto to Loxion Kulture to Backpack Rap to Gallo to IV League to TS Records to Dankie San to Rap Battles to the Charts to Superstardom to one of the best to ever do it. I am leaving a lot out. Horrible news. #RIPProKid," tweeted Stogie T.
I'm not gonna act like I'm not mad at you. @PROMkhize . You gave me a chance. You brothered me. I'm mad Linda. ? pic.twitter.com/ovJKhALF8x

— #VI #Twinkle #Iphupho #GigiGang (@Gigi_Lamayne) August 9, 2018
Praying the news is not true, but If it is then my brother I wish you safe passage into heaven. You were indeed a pioneer, a legend and one incredible Emcee. For the record I never considered you a ProKid but rather a ProKing! #RIPProKid #RipPRO #RIPLindaMkhize ?? pic.twitter.com/XgG9GzixFv

— ProVerb (@ProVerbMusic) August 8, 2018
You inspired me to get involved in the SA hip hop culture for the purpose of putting our hood on the map. Ngiybonga for ukusivulela eMashona.

JANGALALA Representer. #1 Soweto Boy. ?????

Lala Ngoxolo Grootman lam, I'll take it from here. Dankie San. ??#RIPProkid ?? pic.twitter.com/73PDf3z8w6

— Tweezy (@TweezyZA) August 9, 2018
Lost a homie, giant, pioneer, hip-hop god & legend. One of the best to ever do it!! From our come up as young teens @ Le Club. #RipProKid. pic.twitter.com/WJcA7f6Ucl

— SHUGASMAKX – RISE ? (@SmegaForever) August 9, 2018
" celebrate " wit @Maggz100 is one of my personal favorites from the heads and tales album since the first time I heard it which was sometime back when I was still in primary school.

the beautiful work you left us wit will forever live on.When you that great only the body dies. pic.twitter.com/O8hkO7cRie

— A-REECE. (@reece_youngking) August 9, 2018
R.I.P Grootman Legends Don't Die They Multiply ? pic.twitter.com/iOcMrYIMaZ

— XlR. #StarBoy ? (@TkayB3nchMarQ) August 9, 2018