Tweezy Replies Fan Tweeting His Twar With AKA! Back when AKA dropped his sophomore album Levels, he was involved in a beef with Tweezy over the production credits on some of the tracks.
The beef was squashed and they both moved on to make music together. After AKA had replied to Tweezy's reply on his confidence on  the L-Tido beef. A fan replied to AKA's tweet by posting a screenshot of the twitter war they were having and this caught Tweezy's attention.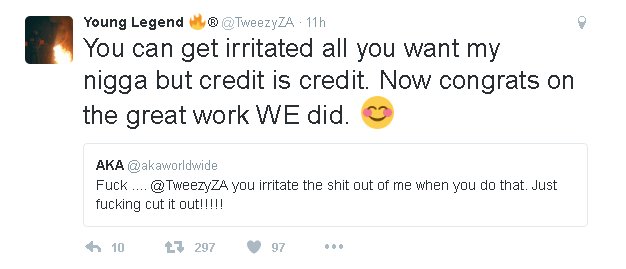 "WTF you still have this?," tweeted Tweezy showing that he saw the humour in the fans tweet.