AKA's Classy Clapback To A Troll Calling His Music Trash! AKA is undeniably one of the biggest Hip Hop artists to ever come out of South Africa.
The rapper has been able to sustain his brand for as long as 10 years and continues to grow branching into different industries. AKA  recently had an encounter with a Hip Hop fan trolling him about his music calling it trash after a tweet on not believing in astrology.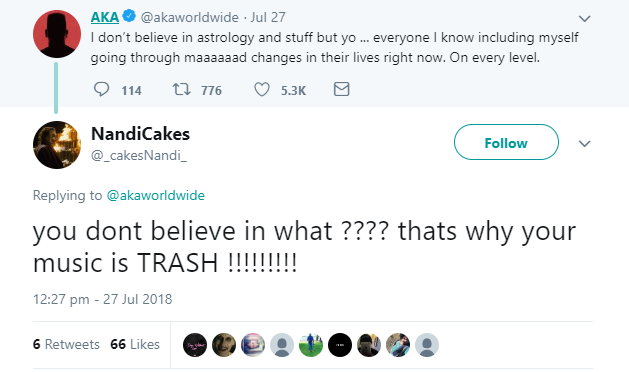 "you don't believe in what ???? that's why your music is TRASH," read the tweet posted by the troll. "10 years of trash … cheers to 10 more!!!!," tweeted AKA replying to the troll showing that he was not fazed by the tweet and taking the chance to state that he'll be staying for 10 more years.